AS OUR SHOES ARE A GENEROUS FIT, (as always) WE RECOMMEND MEASURING YOUR CHILD'S FEET BEFORE SELECTING THE SIZE YOU NEED. (Use the size chart link below.)  
FLEXI SIZES | EU 28 (US size 10) to EU 39 (US 8 Youth/Ladies)  
Refer to the PK to find your closest fit - SIZE CHART 
Please be advised, wearing shoes too large is not great for little feet, so do not size up too much. 
The bell has rung and it's time to expel old school shcool shoes! Out with the chunky, heavy and oppressive old and in with the light, flexible and fun new school kicks by PaperKrane.
These Biro Lace-up style shoes with their buttery soft black leather uppers, elastic laces and rubber soles, are so effortless to wear due to their slip on style (laces can simply be pulled tight or loosened, so no need to tie laces!), and will have your little students feeling comfortable all day!
It's time to put other school shoes in detention and to give these PaperKrane school kicks a go because they are top of the class when it comes to foot health and comfort!
LACE UP STYLE PK | CONSTRUCTION
FLEXI

 

- Natural rubber sole that packs a punch in the flex department 
Lovely pebbled black napa leather uppers, with pig skin/microsuede lining. 
Stretchy elastic laces for easy slip on. 
As with any new shoe we recommend you continue to wear socks with them while they are being worn in. The leather and shoe will soften over time, but it's not unusual for brand new pairs to feel a little tight or stiff to start with. Especially if your child is used to our fabric pairs. 
SHOE CARE | CLEANING
To make cleaning your PKs easier we suggest treating with a waterproof

 

stain protector first, for school a leather conditioner that also contains a polish is best. As that will allow you to regularly touch up any scuffs that occur on the playground. 
FLEXI SOLES

 

- Spot clean or wet wipe - Do not machine wash. 
Do not leave to soak in water to avoid any damage to the leather.
Brush or wipe the soles to clean. 
Colours may vary from screen to screen. As with any item made from leather, natural markings and creases may be found in the outer material, and wear and tear from regular use will be part of the normal life of this item, every line, scuff, or mark tells the story of an adventure your little one has been on.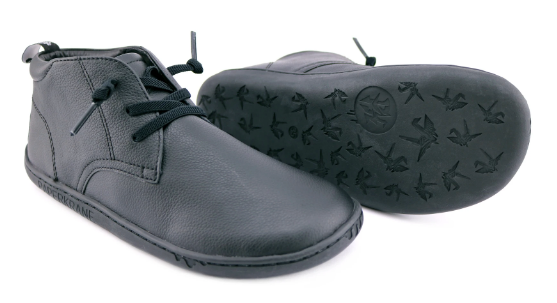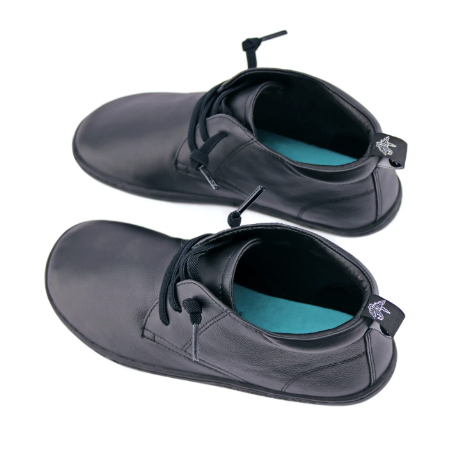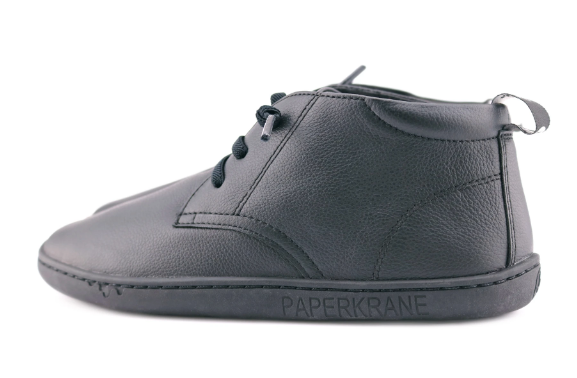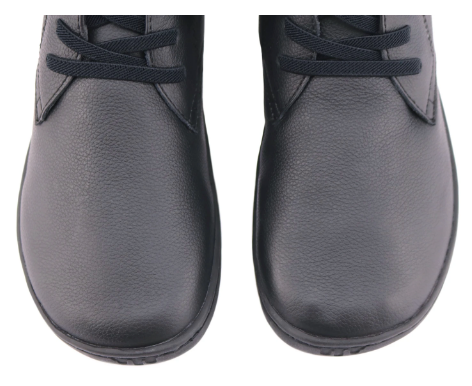 I'm really pleased with the quality of the shoe and my son is happy with how comfortable they are. Would definitely buy this brand again. Recommend!