Designed by sports podiatrist, Dr. Ray McClanahan, DPM, Correct Toes help the foot rehabilitate from the negative effects from conventionally shaped footwear. Made from soft, flexible silicone, Correct Toes encourage toes back into their natural alignment. With progressive and cumulative use while active and weight bearing, toes align and feet strengthen, restoring the foot's original position and function.
For more information on this topic go HERE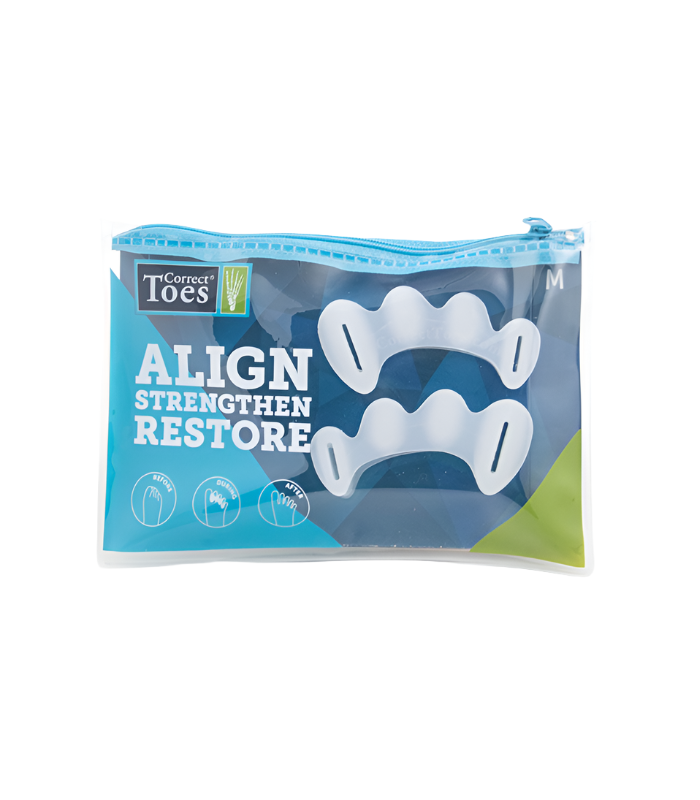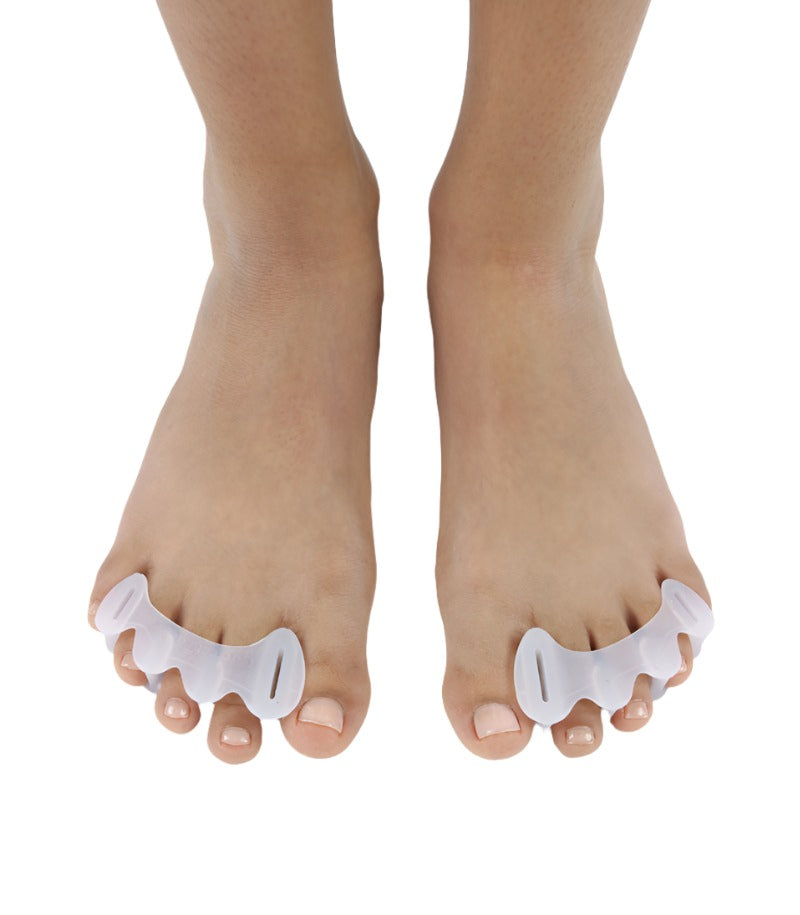 Xero shoes
Très confortable une adaptation est nécessaire mais pas encore utilisé mes correct toes je dois les ajuster
Correct Toes
Definitely splay toes better than other brands I've tried. Unable to wear for longer than 2 or 3 hours as toes become quite itchy and sensitive. I didn't feel there was enough "correction" to the big toe. Added an insert of foam into the slit for slight improvement. Ordered the size based on foot size. I do like that they're firmer compared to my gel brand. In my honest opinion, the price for these is beyond what they are worth. Don't regret purchasing but likely won't again.
Correct Toes do what they claim
These are superior to the Wild Toes in that they are more comfortable to wear and they last longer. I can wear them many hours and in my wide toebox shoes. They are aligning my toes to their natural shape
My Toe Blessings
This is my second pair of correct toes. Without them my Morton's Neuroma makes walking unbearable. I am blessed to have found them!