Being tough doesn't mean you can't feel. Hard-wearing, lightweight and waterproof, the Tracker II FG lets you tackle any terrain while reconnecting you to nature. This is the natural alternative to normal hiking boots with heaps of flexibility and ground feel.

TOUGH ENOUGH TO FEEL
 Foot shaped (not shoe shaped), to let your feet do their natural thing.
• WIDE to allow for natural stability
• THIN to enable you to feel more
• FLEXIBLE to enable natural movement
 (Re)new and improved- remade with more sustainable materials that have reduced this impact this footwear has on the planet.
Removable thermal insole so you can explore across all seasons.
Recycled waterproof plastic lining and recycled membrane.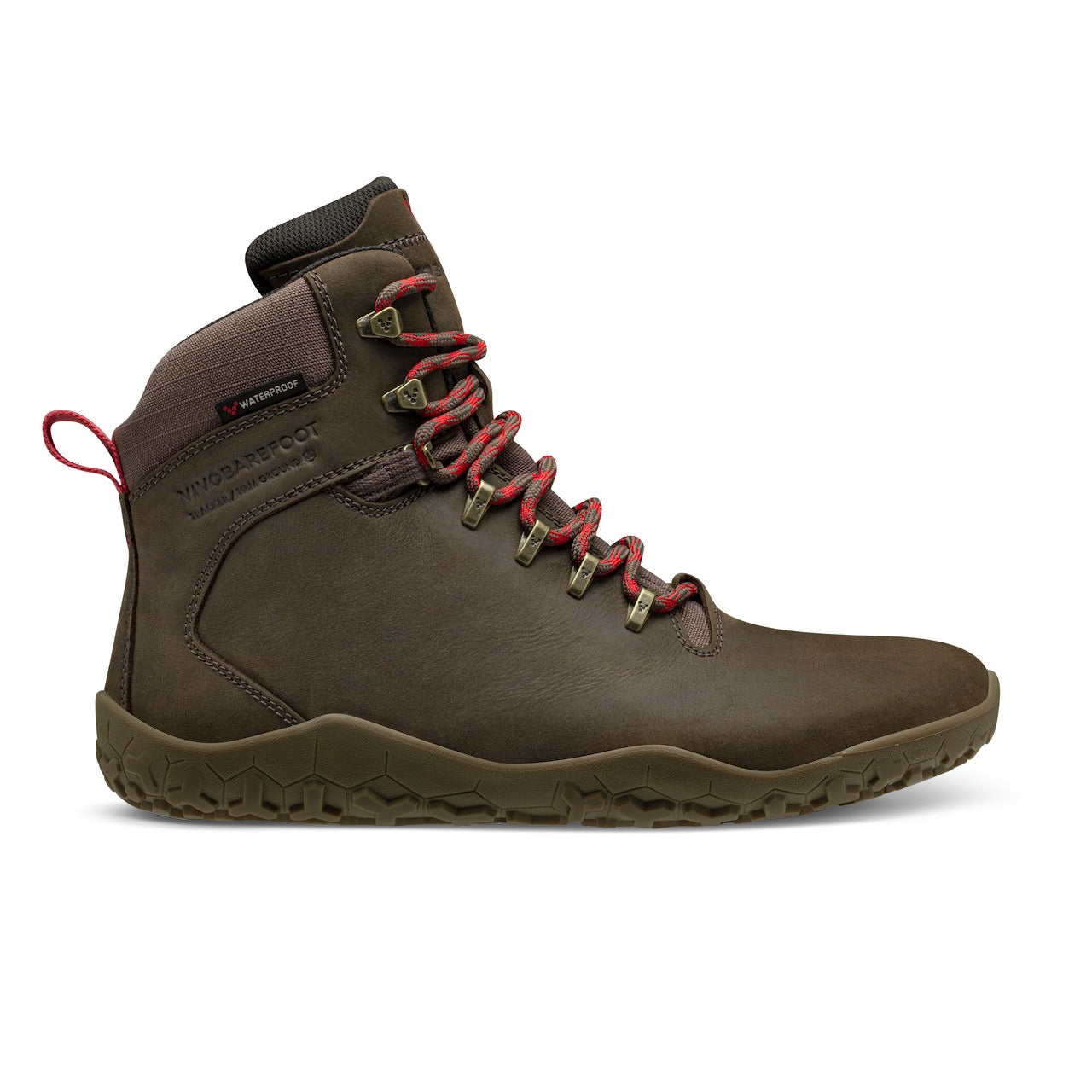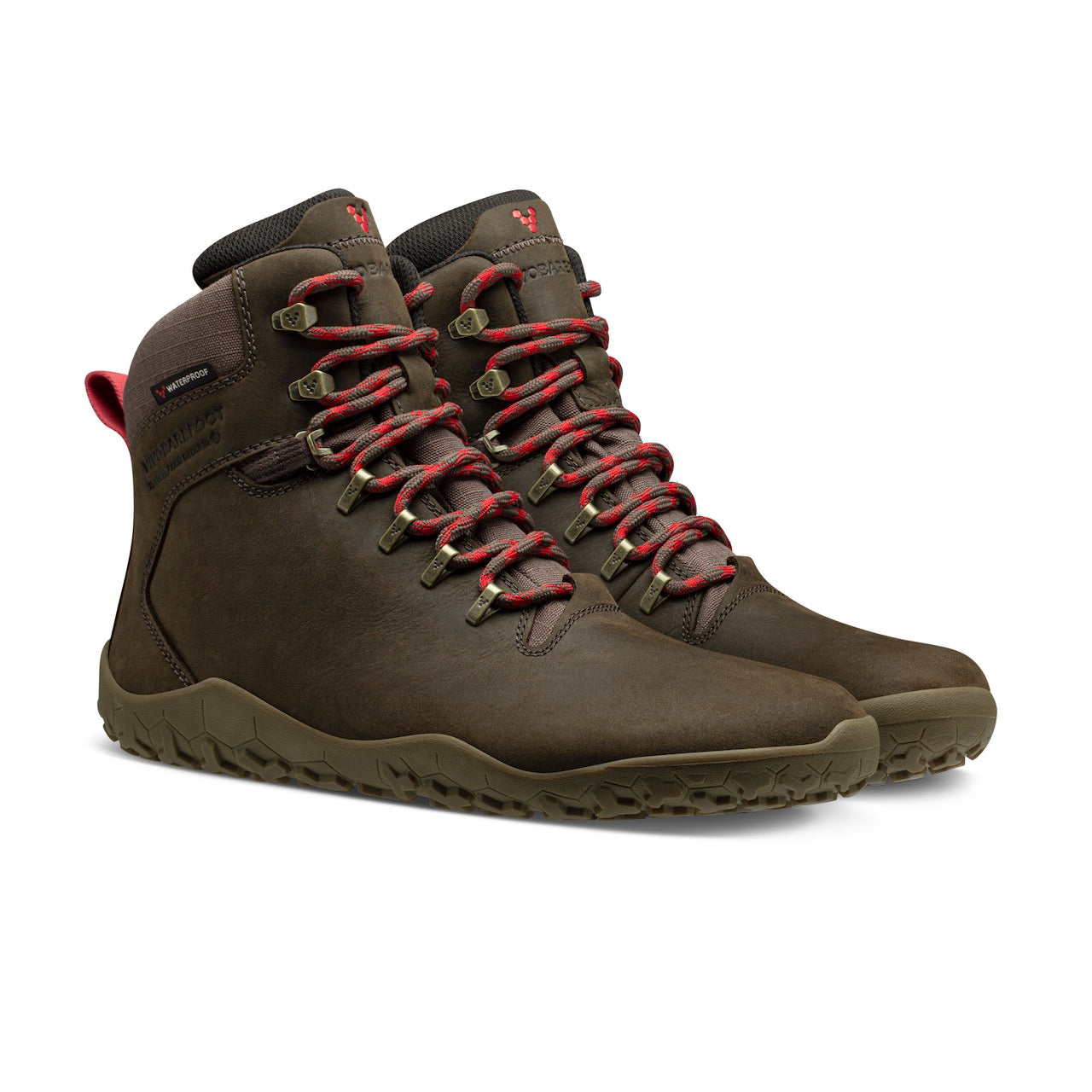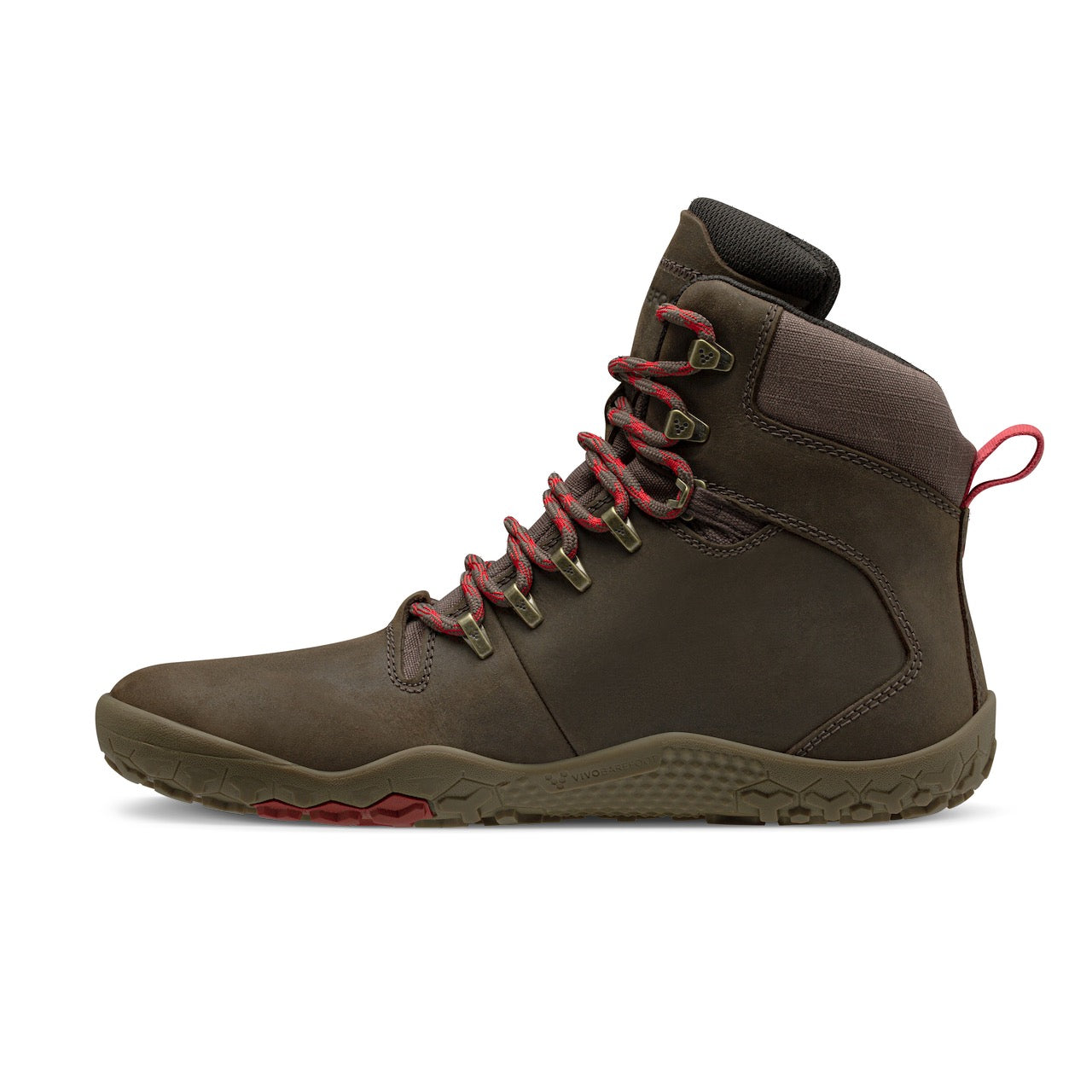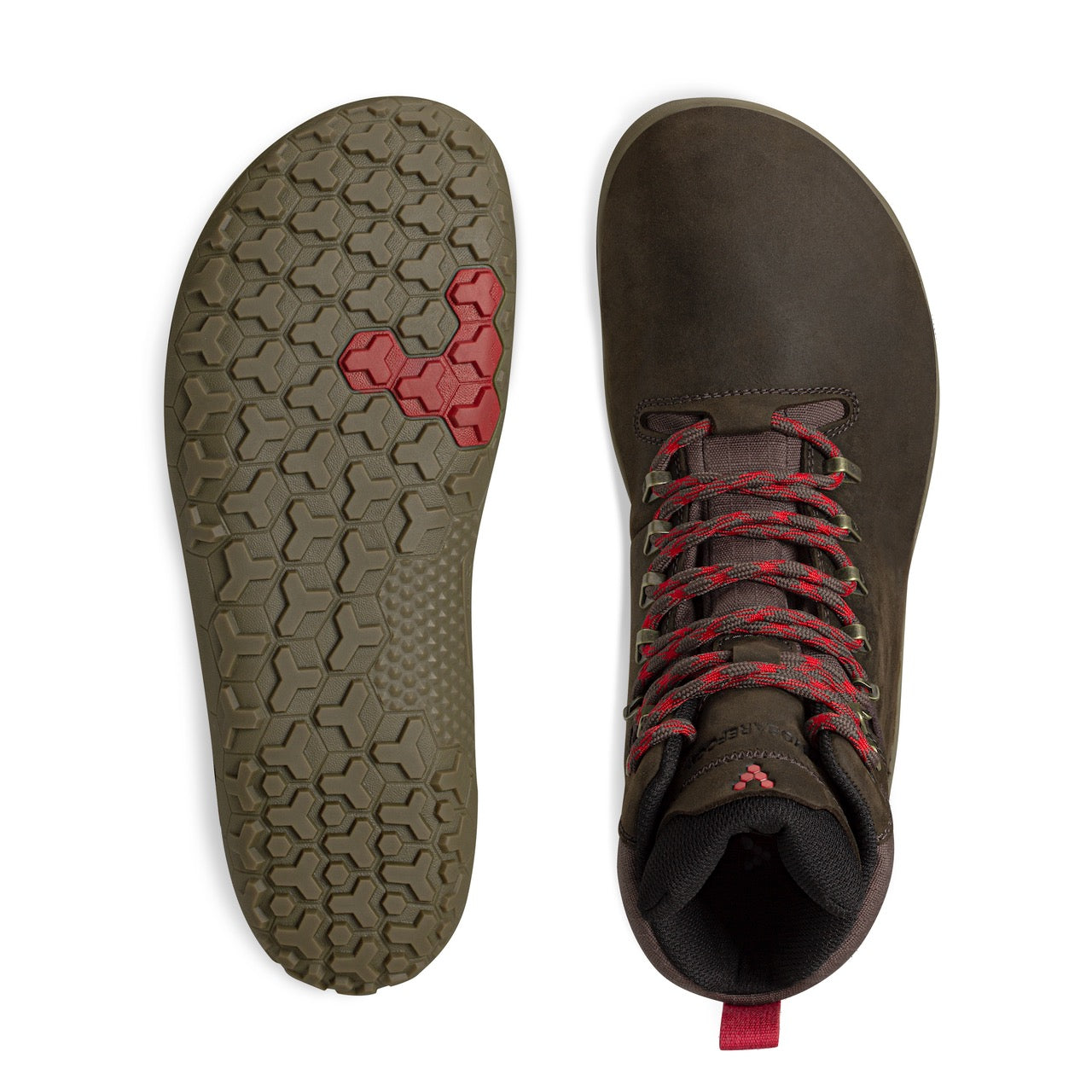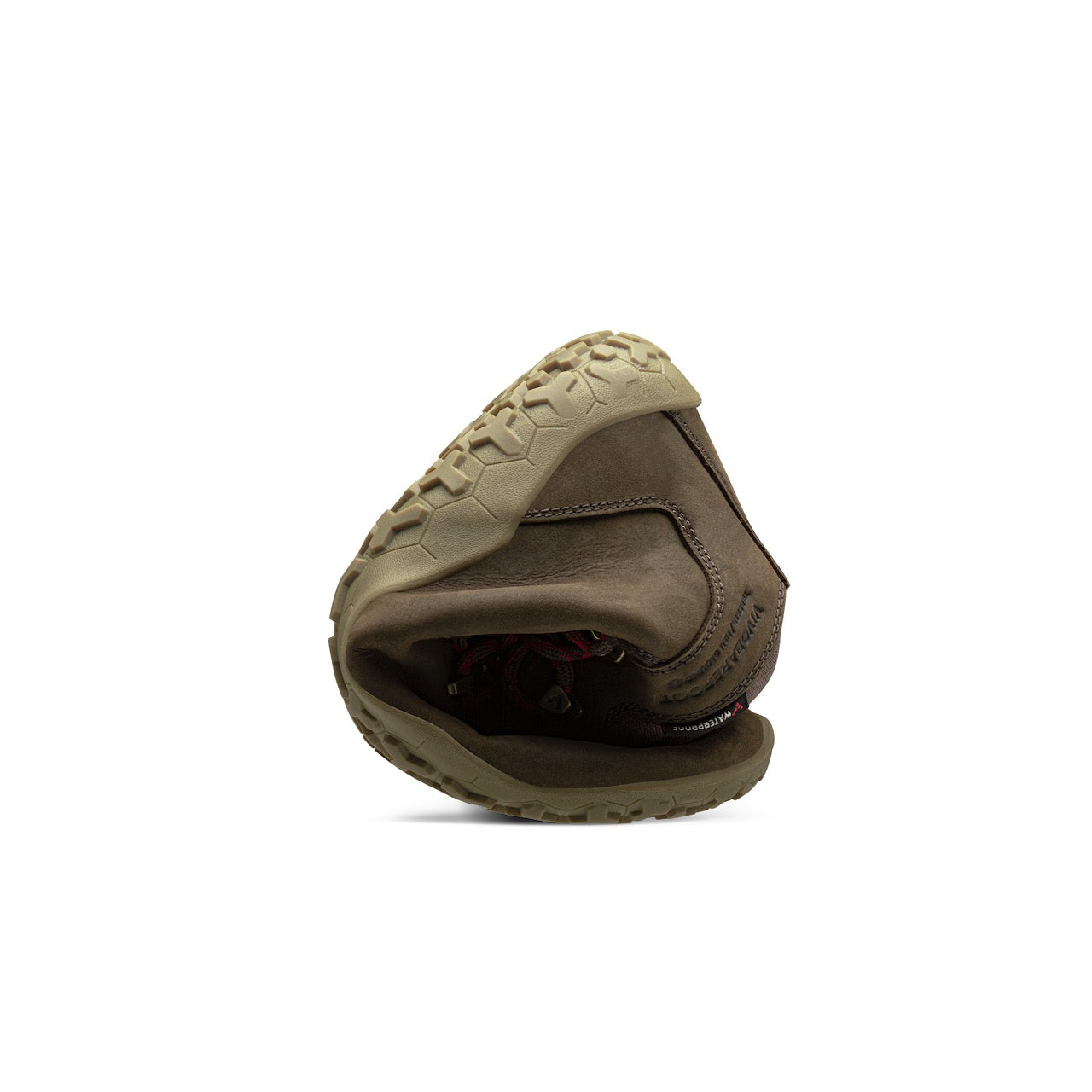 Favourite Winter Boots
Purchased these at the TFC Ottawa shop in late 2019 and have been my favourite pair of winter footwear ever (5 stars). The fit is true to size and my feet never get cold thanks to the winter insole. I found the tongue rather thick and for me is uncomfortable and reduces some foot/ankle movement when laced entirely up (I like my feet to have the ability to move freely and not feel trapped in footwear). This movement hurdle could have been fixed by not tying as tightly, but I am lazy and just want my boots to slip on and off so I go with the less effort option ;). As a result, I don't lace them all the way up - I leave the top 2 eye hooks unlaced and my feet can slip in and out without issues and my feet don't move around much when I wear them.
The down side to these is I had initial issues with the eye hooks catching on the lace loops that hang down since they're not used in lacing (-3/4star) - tripped a few times and even face planted once because the laces got caught. I have never had that happen with any other footwear before so I ensure there are no laces hanging (the loops are always wrapped around the tongue. Since that quick fix years ago I have had no issues). The super thick tongue (-1/4 star) is a little odd sticking out when not enclosed by the laces, so that can be a little odd looking. To me it's a small payoff for the comfort and warmth the boots give.
Overall Rating 4 stars. These were my third pair of Vivos and my collection keeps growing. I love the quality and style of their brand.