Regular price
$124.00
Sale price
$113.00
Unit price
per
Save
Sold out
View full details
This kit includes; one SoleMate, one pair of TFC Wild Toes, one TFC Hacky Sack and a canvas bag to carry.

The TFC SoleMate is our unique foot restoration, mobility and balance training tool that includes a massage roller, mini-foot roller, balance beam and toe alignment bands, all in one compact package.
Made from cork, TFC SoleMates are eco-friendly, lightweight and impressively durable (learn more below).
Every TFC SoleMate comes with an in-depth online training system of exercises (from basic to advanced) to ensure you get the most out of it.
This is the perfect companion to assist in the prevention and rehab of common foot/ankle conditions e.g. plantar fasciitis, bunions, ankle sprains, Achilles tendinitis.
The Foot Collective offers an excellent Solemate Training System to add great value to this kit. You can take a peak at it in advance by clicking here.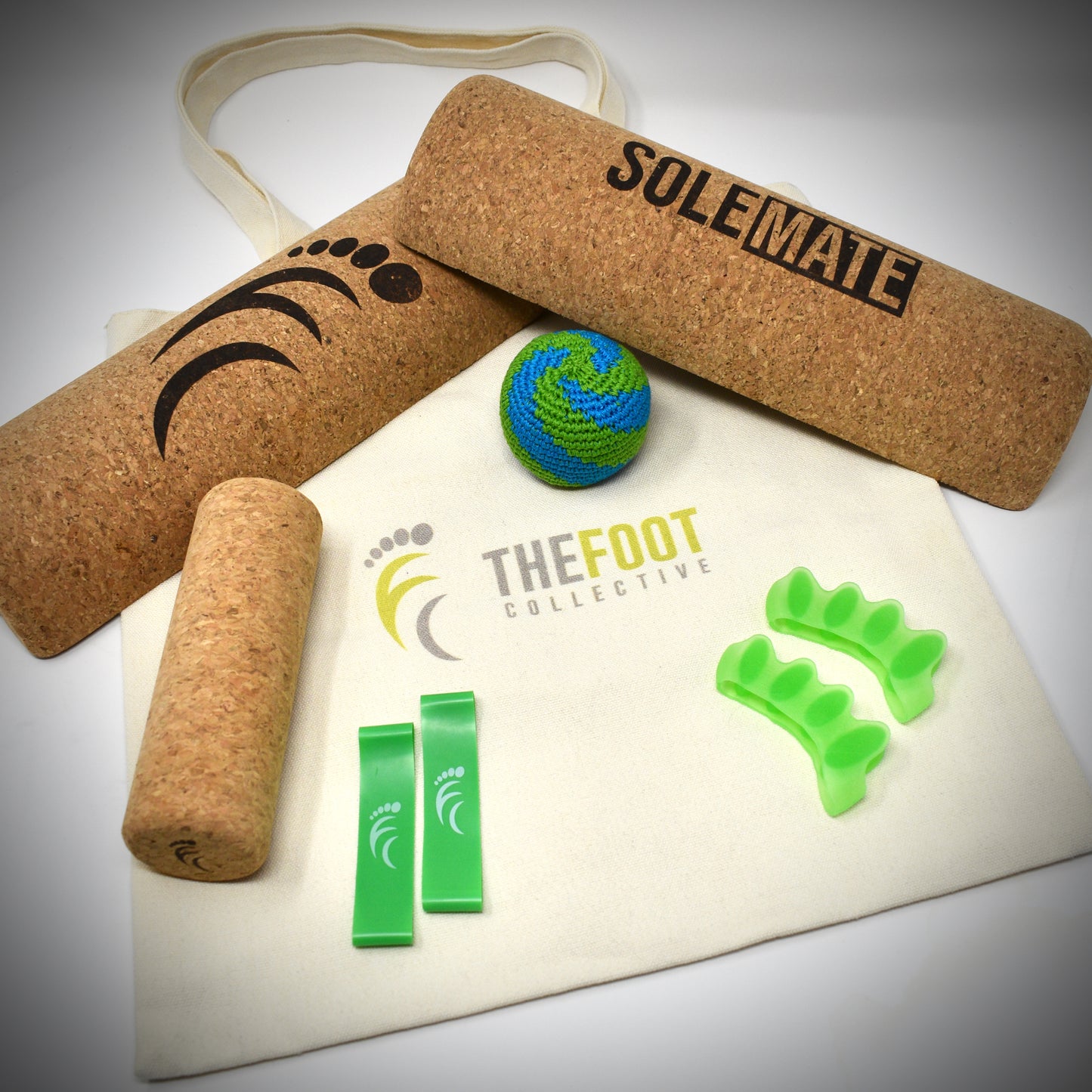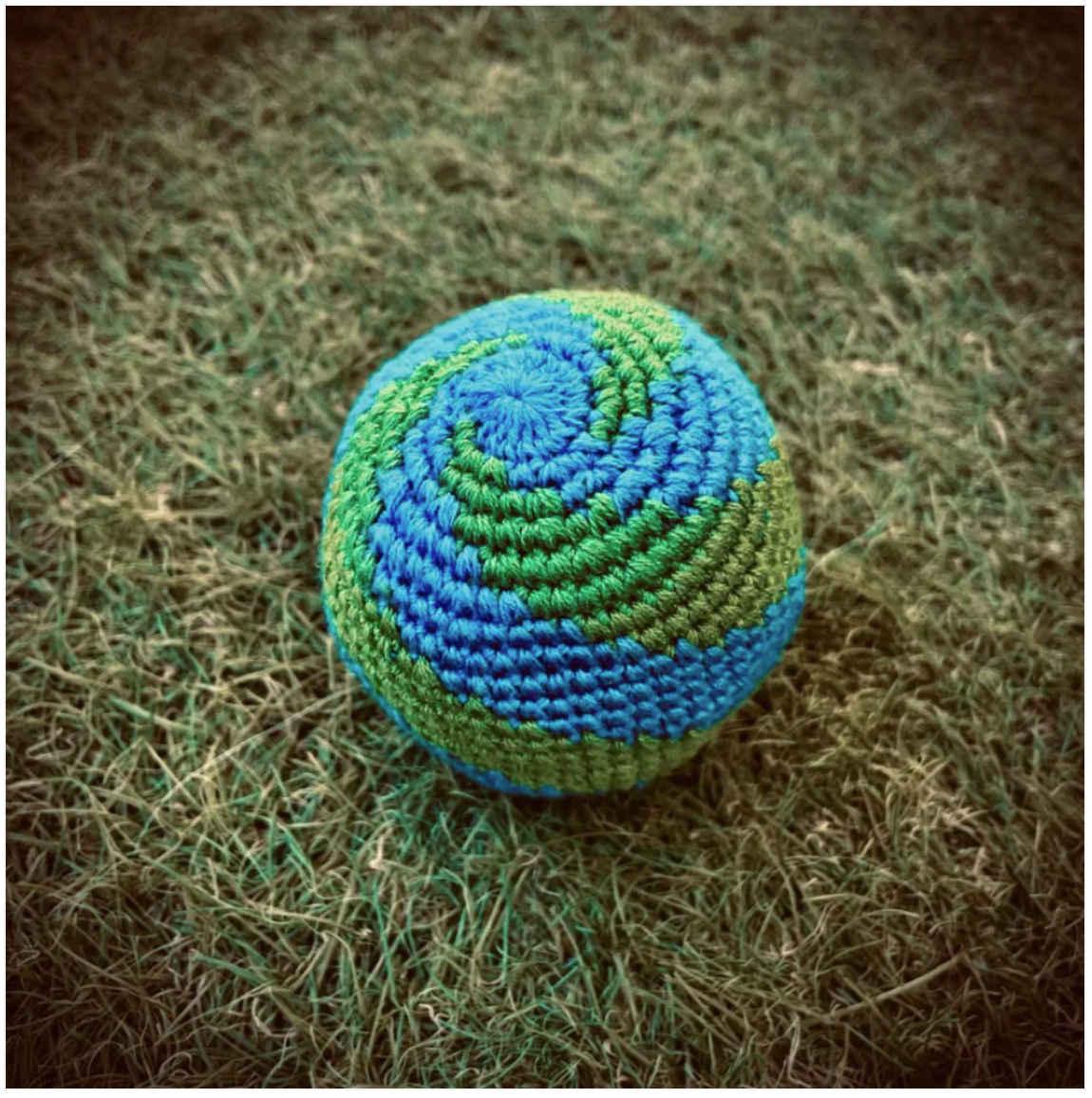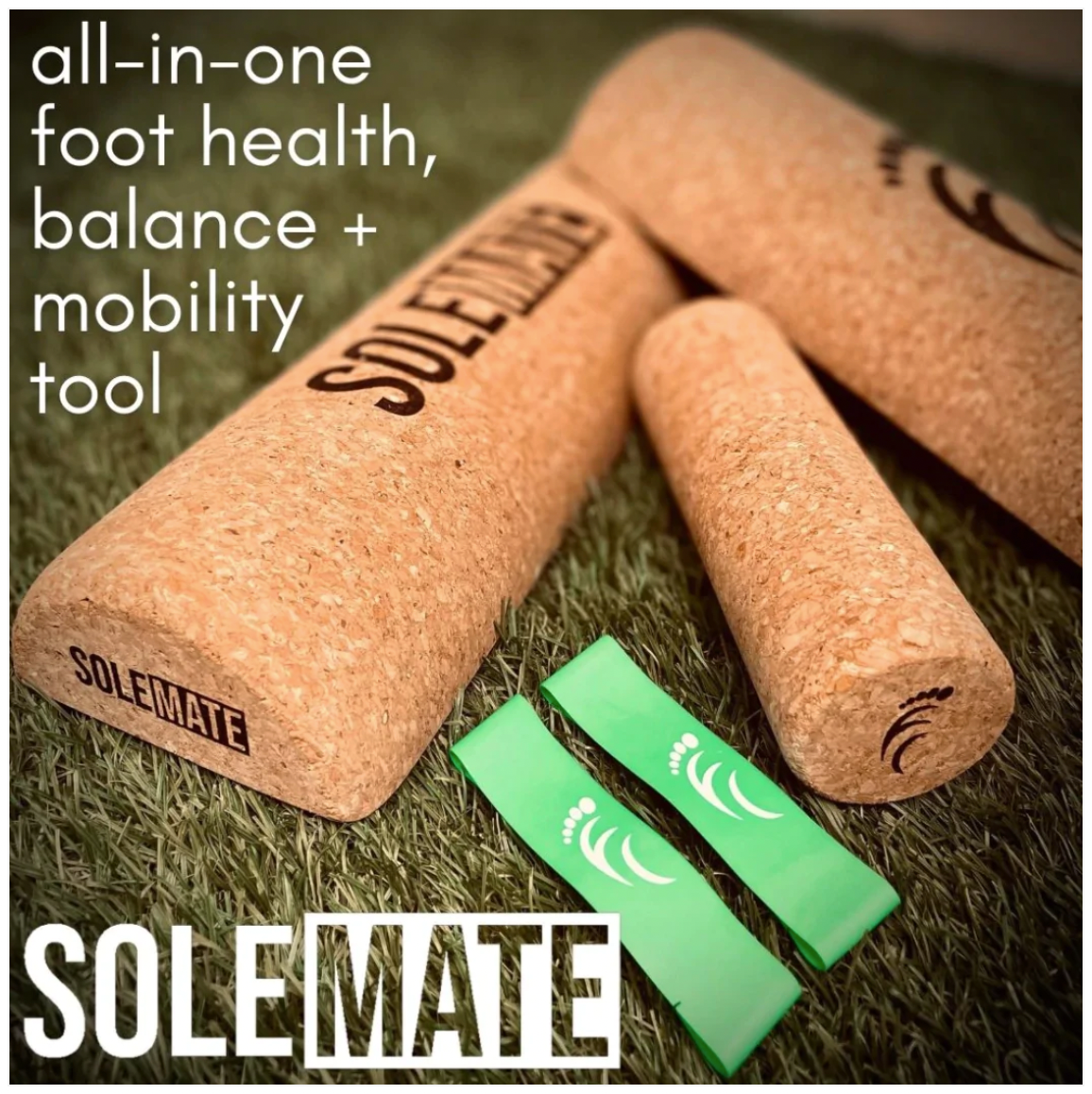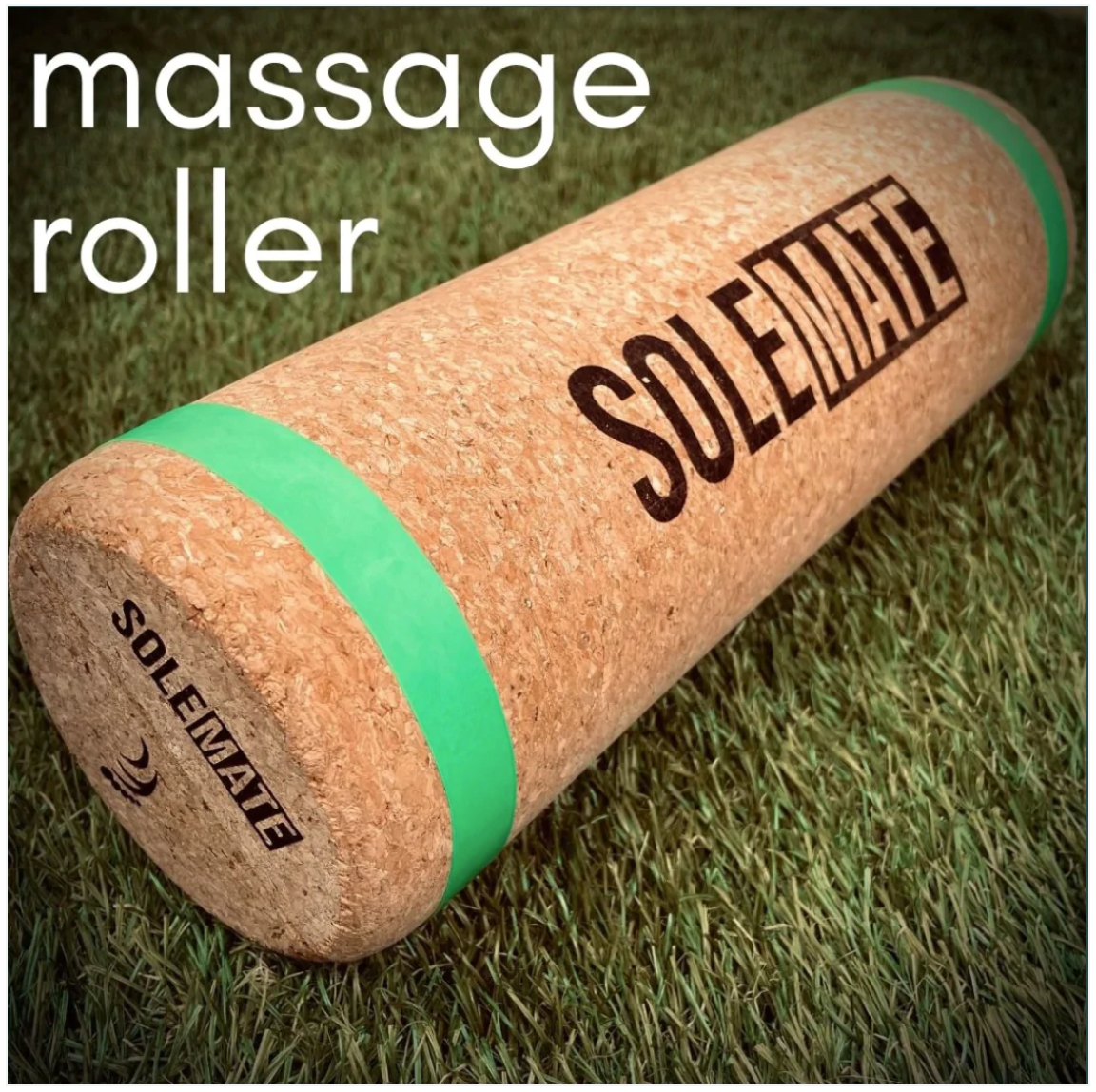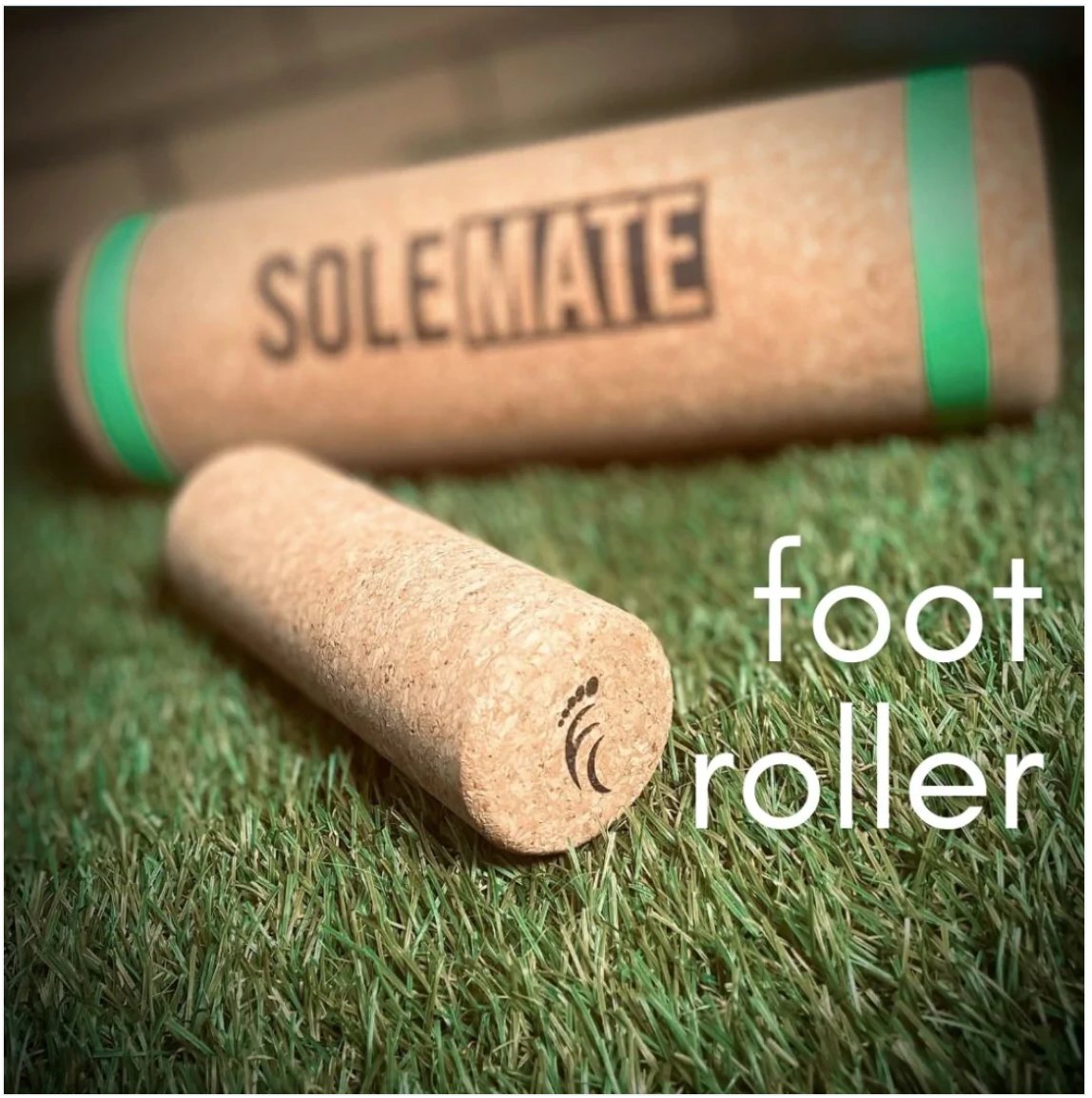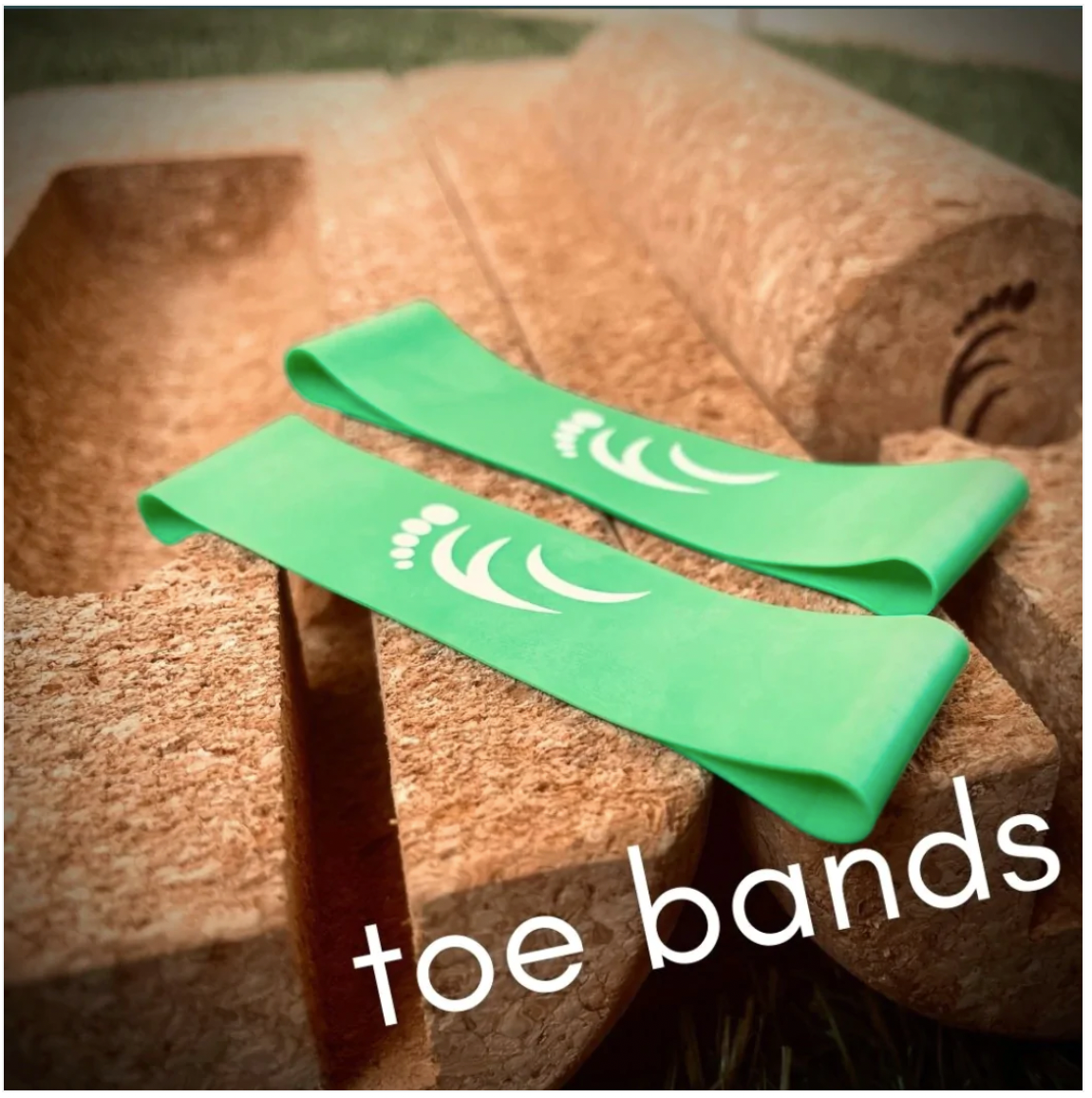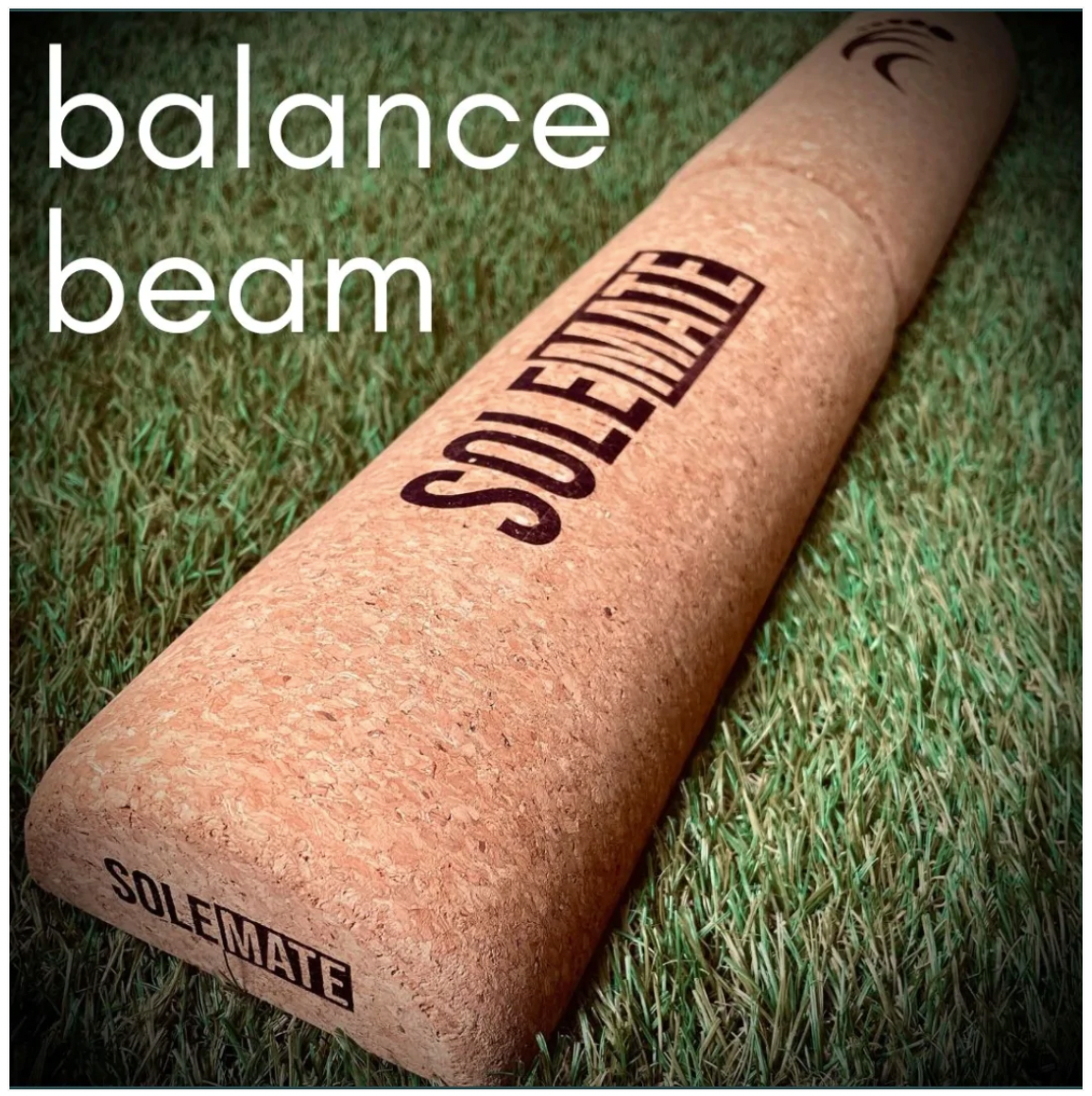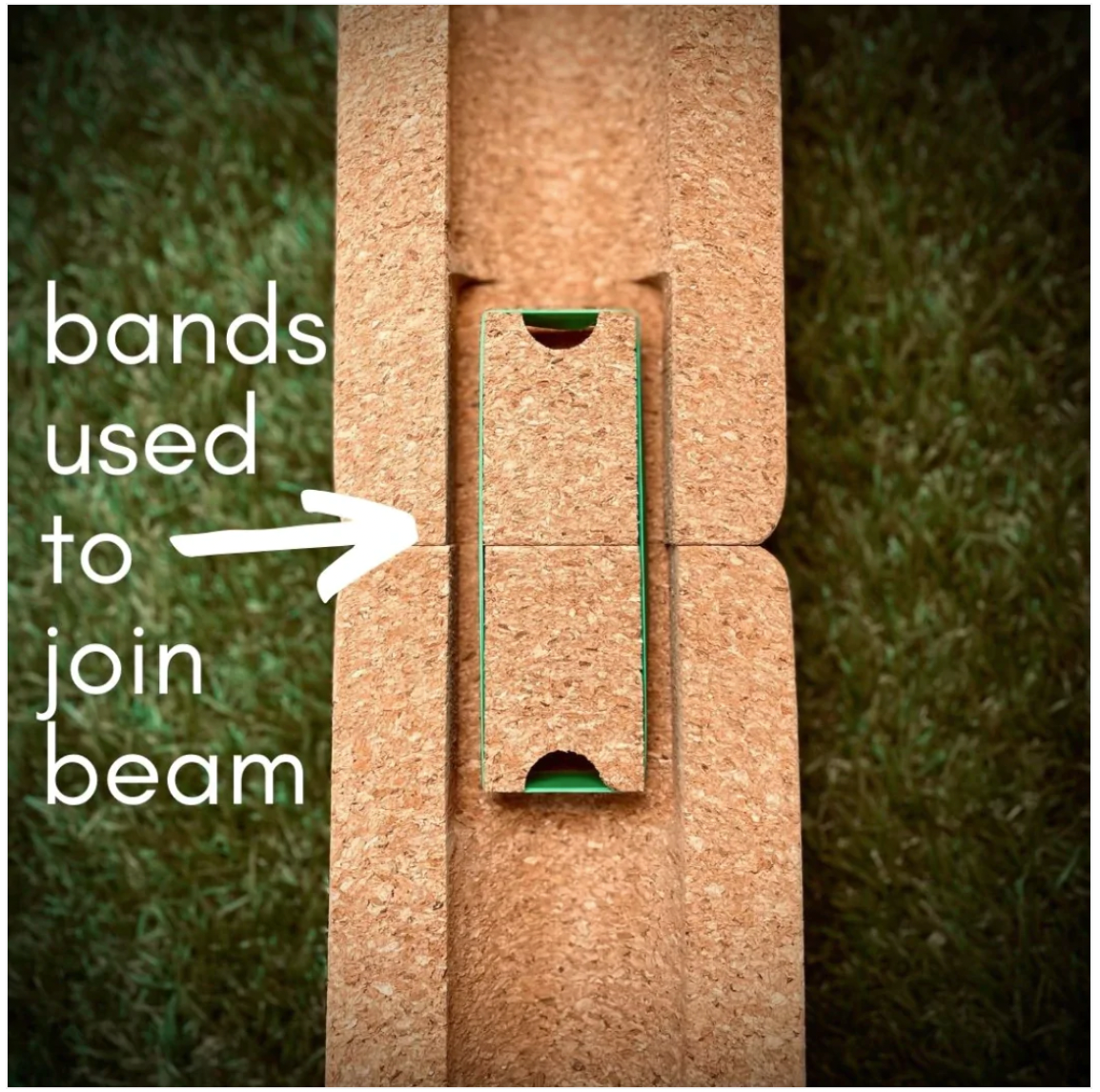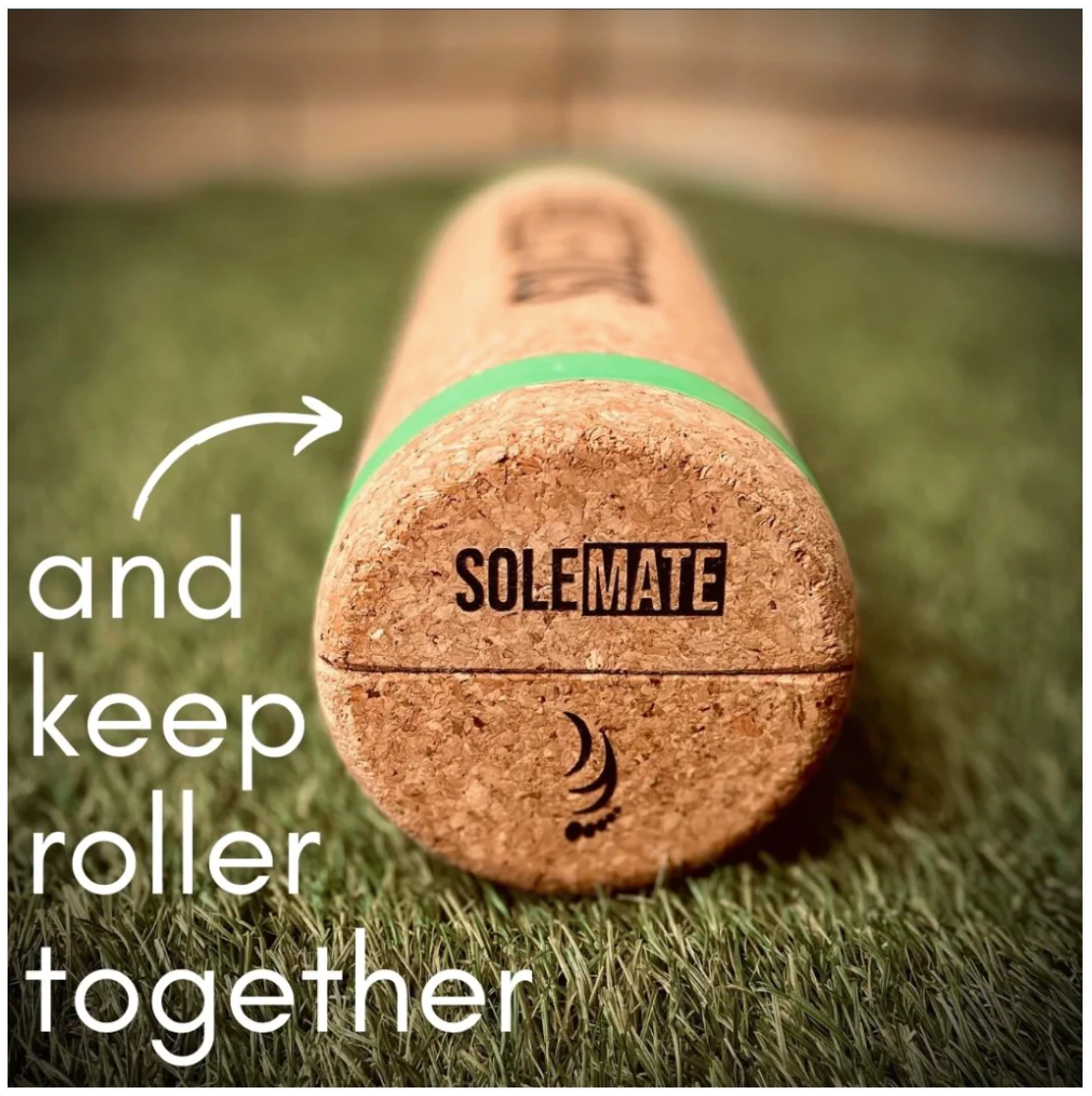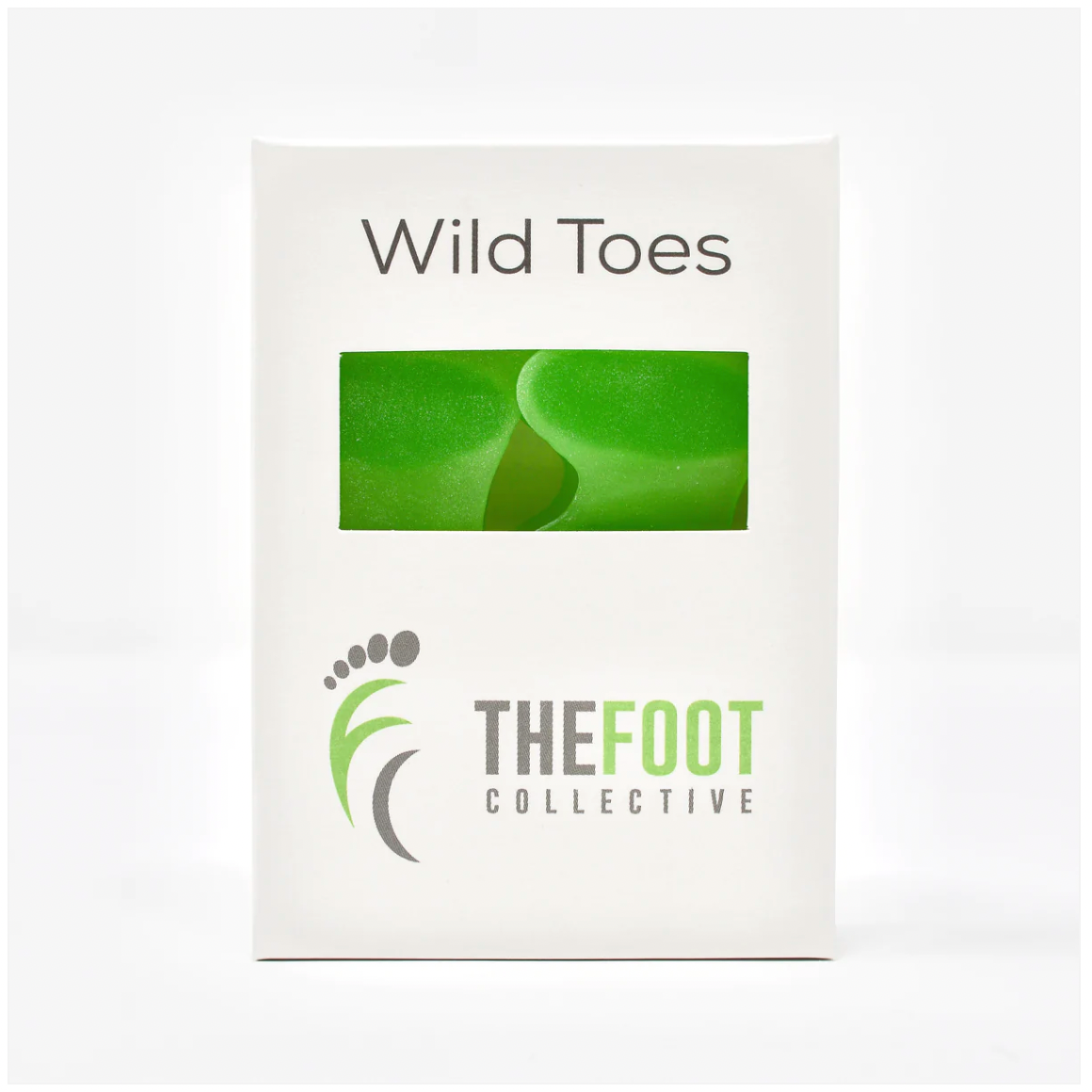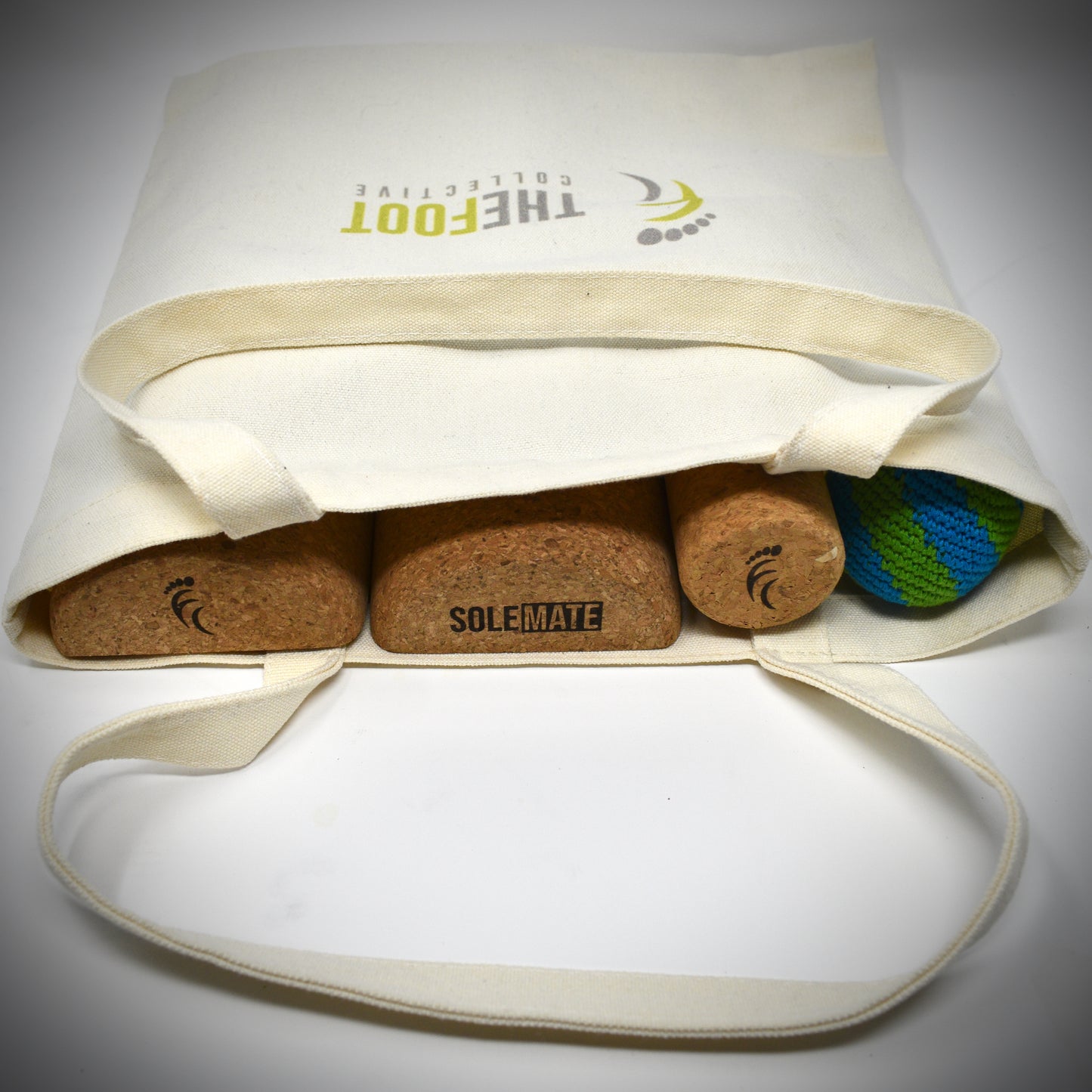 Mobility Made Fun!
I love that the YouTube training videos make Training fun. I previously had been working on my feet with yoga and Functional Range Conditioning but this is the most fun I've had and I can tell it's really working.
TFC
I'm so glad I've purchased the sole mate kit , my feet are feeling a lot better, I still have a minor problem with my heal but it's fading, the exercises are fun to do and challenge my balance which is great .. thanks
Terrific product
Great Christmas presents, the gift that will keep on giving. One for the kids and one for their grandparents. Great for all ages.
So much fun!
We love having the SoleMate in our house! It has been fun for adults and our kids! We have started out by just playing with it and keeping it out in our room. I can't wait to start incorporating more exercises with it!
Awesome
Such a great product. Been using for a few weeks now and have already seen massive improvement. Can't wait to keep progressing.