What are they?
Slant Blocks are a versatile, lightweight, compact and eco-friendly version of a slant board.
The sustainable cork feels amazing underfoot and the friction means you can stack the wedges to 10, 20, 30 or 40 degrees for progressive knee and ankle training.

Or turn your slants into a block for yoga, step-ups or a mini-stool.
The benefits
Slant Block training can help:
✔ Mobilize toes, feet and ankles
✔ Strengthen lower body
✔ Improve balance
✔ Improve and prevent common conditions such as plantar fasciitis, bunions, ankle sprains, Achilles tendinitis and patella tendinitis
 What you get
The TFC Slant Block includes:
✔ 1x 20 degree wedge
✔ 2x 10 degree wedges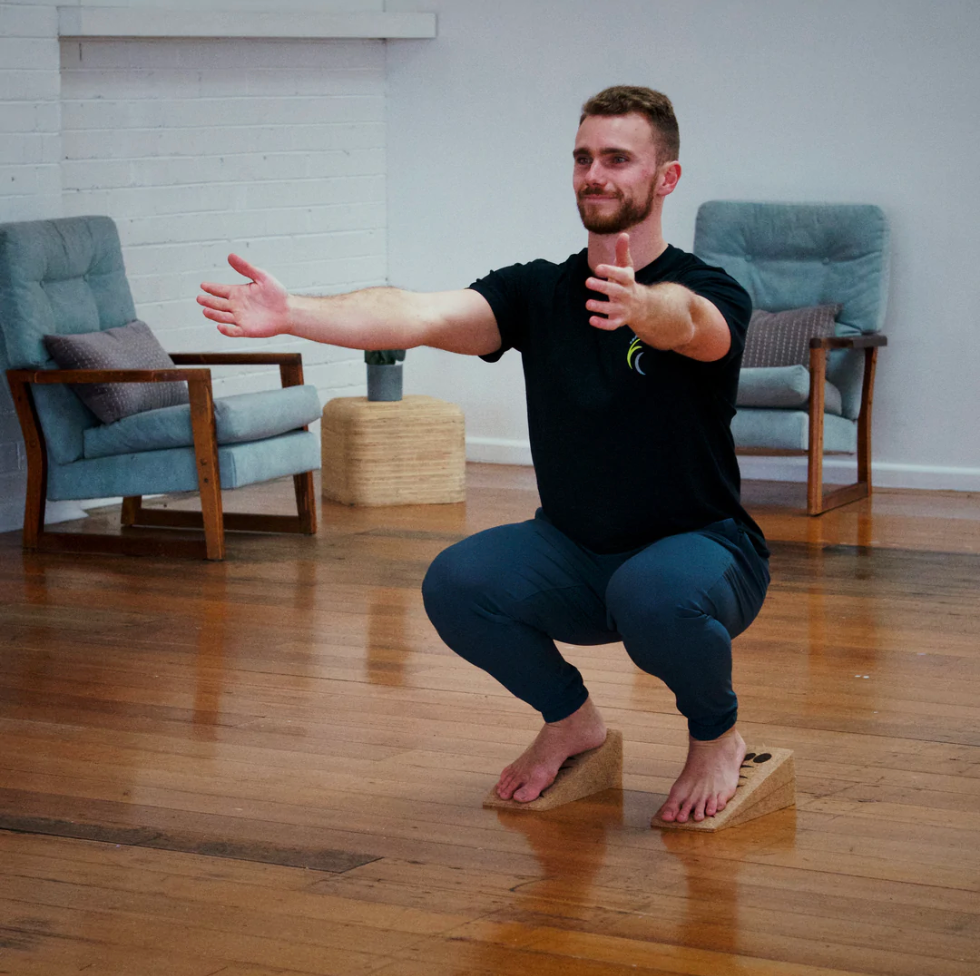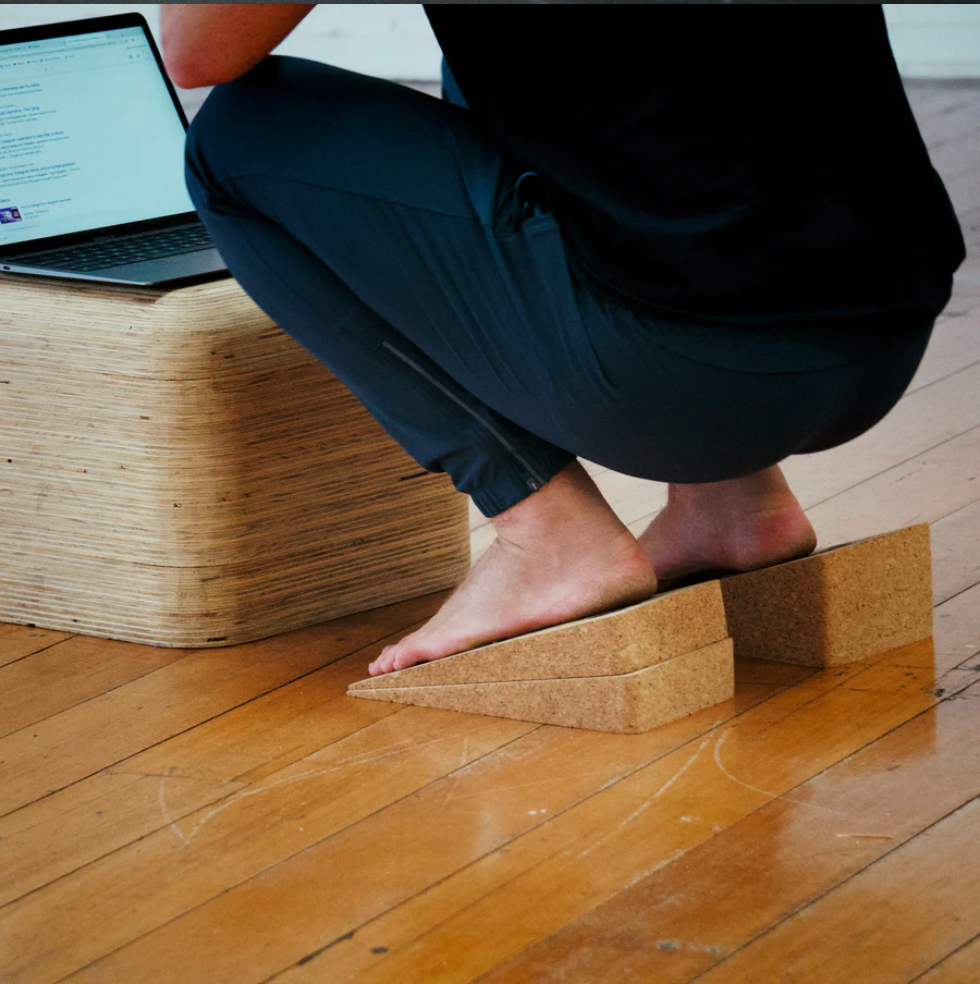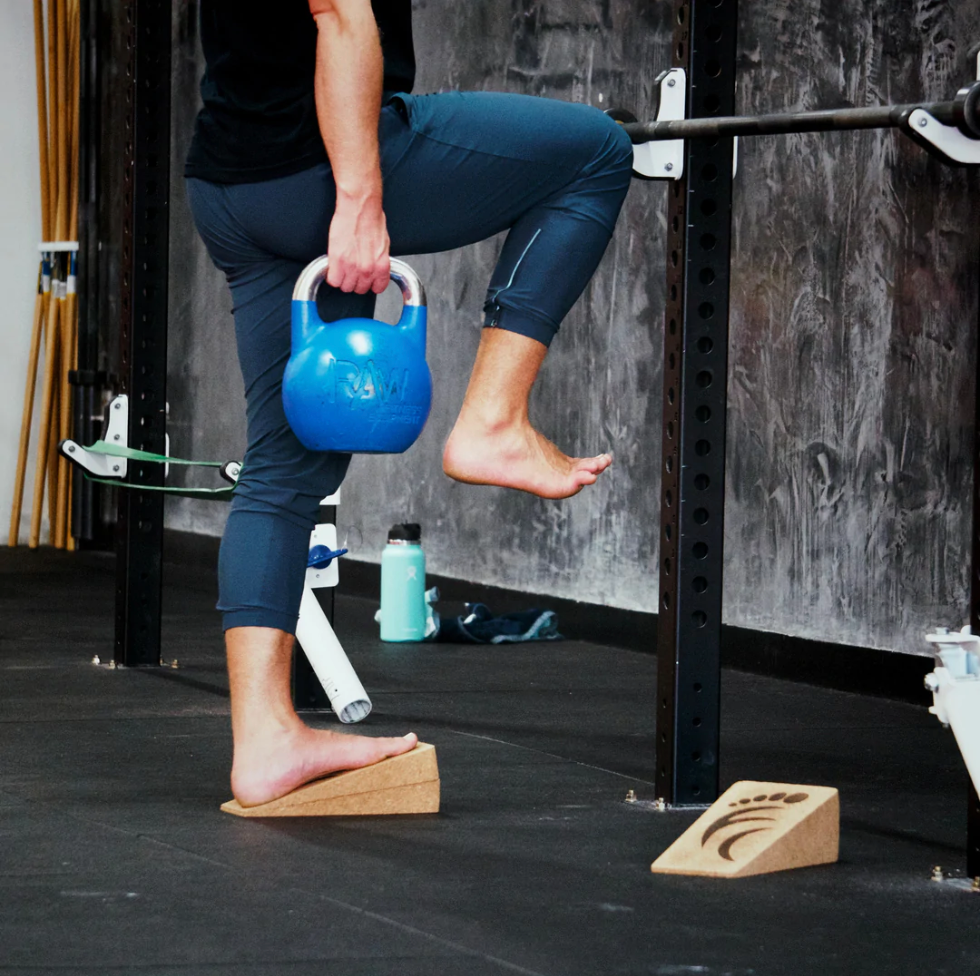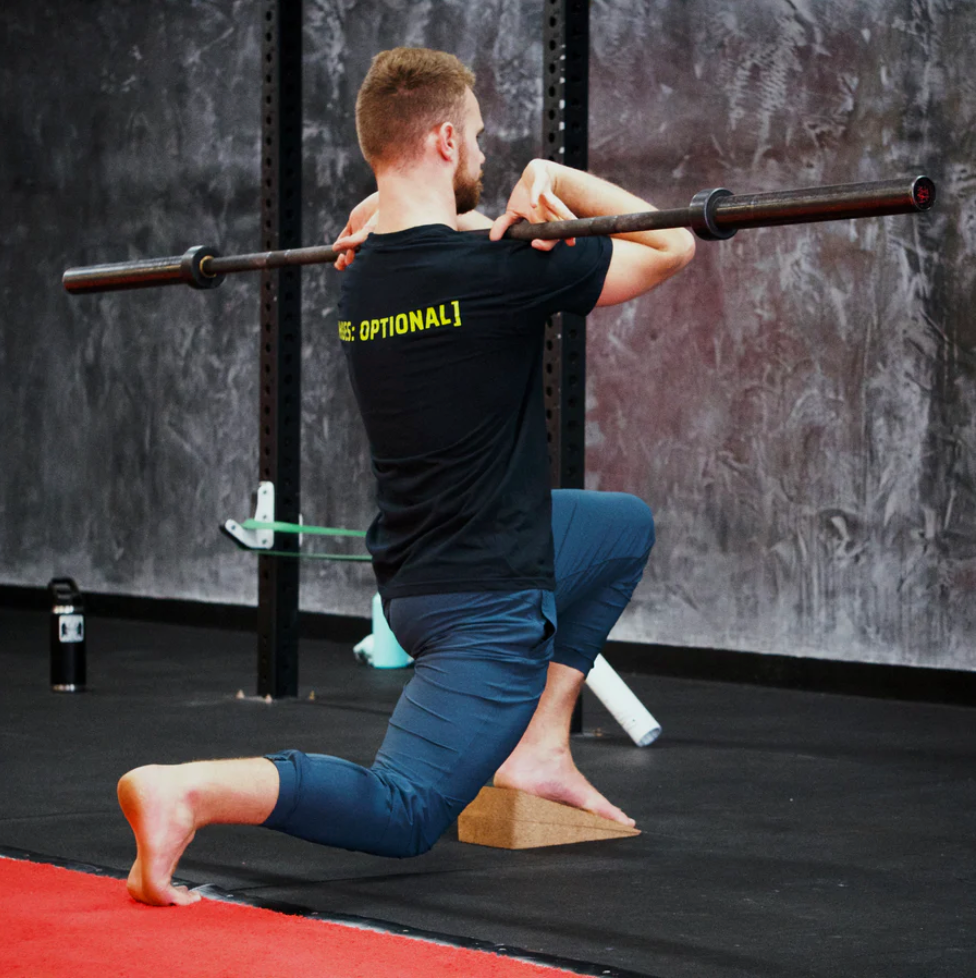 where else are you going to buy these?
NO WHERE
study, packable, functional
TFC Slant Blocks
Received my slant blocks a few weeks ago and have been using them to help my mobility with squats and split squats. Really liking the slant blocks, and loving the eco-friendly cork! They are also non-slip, which great. Can't speak to the durability yet, but so far no issues with the quality. I like that they are small and light enough to pick up and store when not in use in my basement home gym.
High quality versatile training tool
I've found the slant blocks to be a very useful addition to my training. The non-slip cork surface is light and durable. I highly recommend them for anyone struggling with getting squat depth due to limited ankle mobility. They also double up as a good calf stretching block. The fact that they are stackable and can be positioned at varying widths and angles makes them a lot more versatile than slant boards.
Great tool for squats and calf raises
The slant blocks are great for squats and calf raises. You'll appreciate the cork material especially when you're sweating, you won't lose your grip.
They are a nice addition to the sole mate. I highly recommend both, they have helped me with my recovery from plantar fasciitis.
Versatile Tool
Convenient, lightweight, portable and yet remarkably sturdy - the TFC Slant Blocks are a no brainer for any aspiring or accomplished foot-nerd. The cork makes for a grippy and reliable surface, even whilst sweating. The material also makes for an easy clean.
As an aspiring foot-nerd myself, I recommend this product.
Thanks James & the team at TFC Australia for inspiring people to rewild from the ground up.